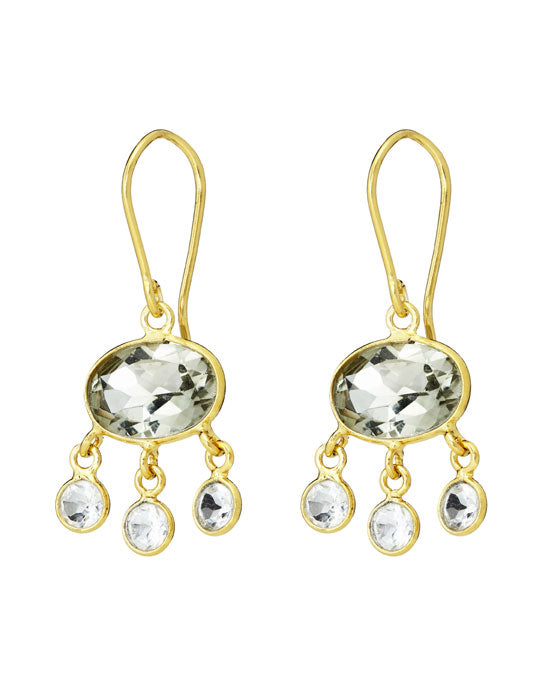 Pomegranate
Baby Jellyfish Drops Green Amethyst
Materials: the earrings are made of gold plated sterling silver and are set with green amethyst.
Details: the earrings have a simple hook fixture and the total drop is approximately 3.5 cm.  The central oval stone is 12 x 10 mm approximately and the 3 hanging round stones are 4 x 4 mm. 
Pomegranate was launched 2008 in one of the oldest garden squares in London: Kensington Square. Founder, Katie Bulatovic, is a trained gemologist and her passion for gemstones is the main inspiration behind the collections of jewellery she designs. 
---
More from this collection