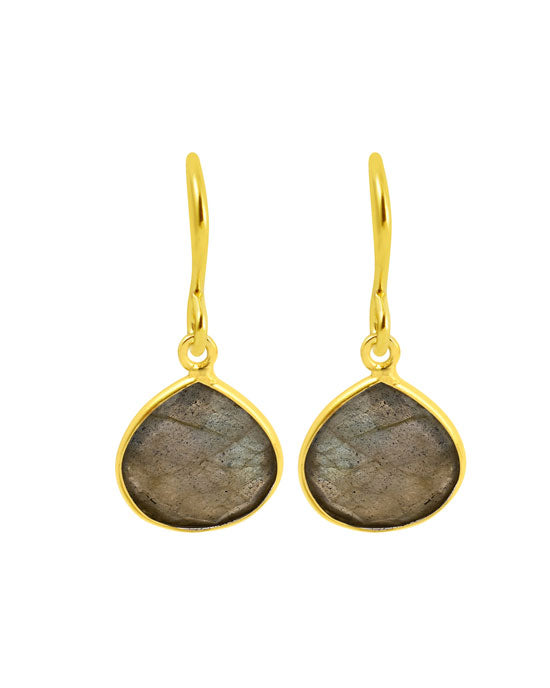 Pomegranate
Grace Earrings Labradorite
Classic, elegant pear-shaped earrings.
Materials: the earrings are made of gold plated sterling silver and set with labradorite
Details: the earrings have a simple hook fixture and the total drop is approximately 2.5 cm.  The gemstones are pear-shaped and approximately 10 x 10 mm in dimension and have a checker board faceting style on both sides.
---
More from this collection