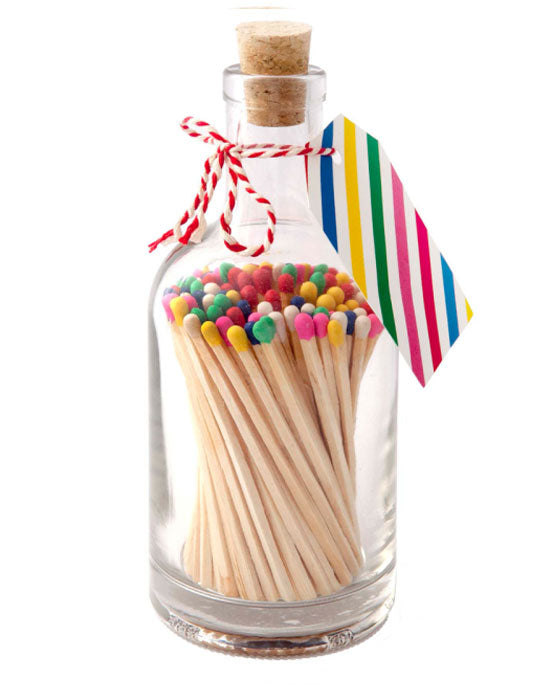 Archivist Ltd
Jar of Matches Multi Coloured
These bottles of matches are practical, beautiful and unusual. The wooden matches are long and sturdy, they are great for lighting candles, log fires and birthday cakes. The bottle keeps them perfectly dry, looks gorgeous on a shelf or fire surround, and has a very handy strike panel on the bottom for lighting matches carefully away from you.
Keep away from children
Bottle is 19cm x 7.5cm
Approx 125 matches in each bottle.
---
More from this collection