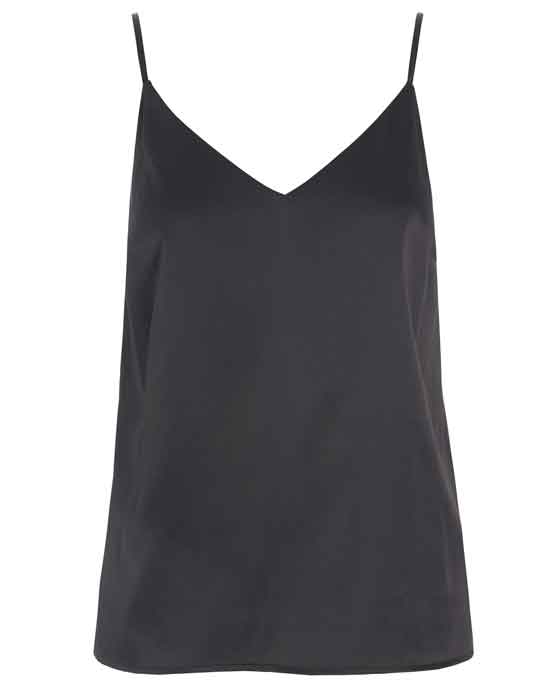 Dea Kudibal
Octavie Silk Strap Top Black
This 'Octavie' silk camisole by Dea Kudibal is part of their 20th anniversary collection! The Octavie is a reinvented classic and a wardrobe staple. It features an ultra-flattering v-neck and has adjustable straps to fit you comfortably. It has a fitted shape, without being tight, to create a perfect layering piece. Made from a stretch silk satin in a classic black.
Sleeveless camisole
Adjustable straps
V-neck
Feminine shape
Stretch silk
Classic and versatile
20th anniversary style
See more from Dea Kudibal here
Dea Kudibal founded in 2003, with a collection of scarves and shawls made from vintage fabrics. In 2008, the first Dea Kudibal clothing collection launched with each piece carefully crafted with accurate detail and playful colours. As the brand developed, the stretch silk quality has become a signature for Dea Kudibal. The luxury of the quality, along with the great durability has made the stretch silk an essential part of every collection.
---
More from this collection