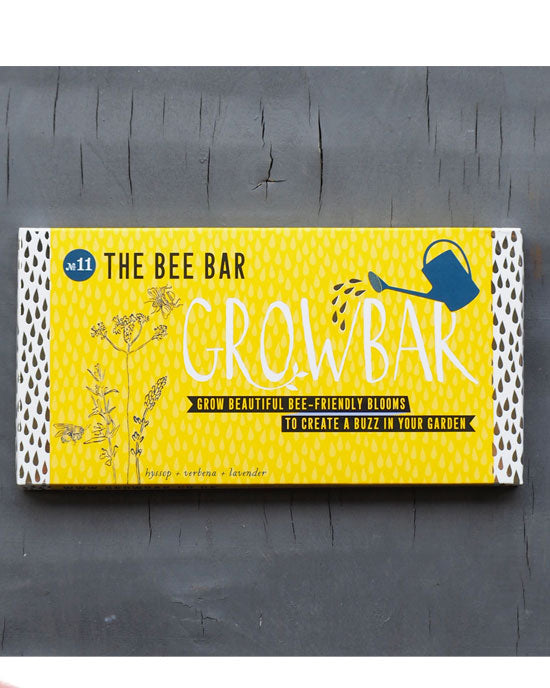 Growbar
The Bee Growbar
Growbars are easy to grow, exciting seed collections, nestled in fertile coir bars, carefully created and packaged by a small team in the UK.
A plastic-free and thoughtful gift, encourage novice green fingers, inspire experienced gardeners and are a fun family project. Looks like a large bar of chocolate!
Grow beautiful bee friendly blooms to create a buzz in your garden with The Bee Bar.
Water regularly and ensure the Growbar is perfectly moist, it should remain the colour of a rich dark ginger cake.
After a few weeks you should have a bar neatly dotted with little seedlings. These will be happy growing together in the bar for a further month in their sunny location.
---
More from this collection